Pinterest Video Downloader
Download Pinterest Videos, Stories & Gifs
How to use Pintodown?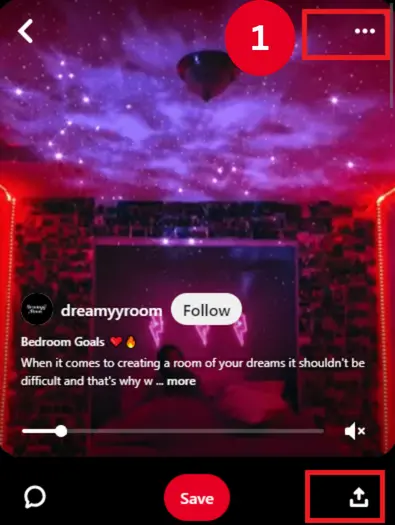 #1 Click for options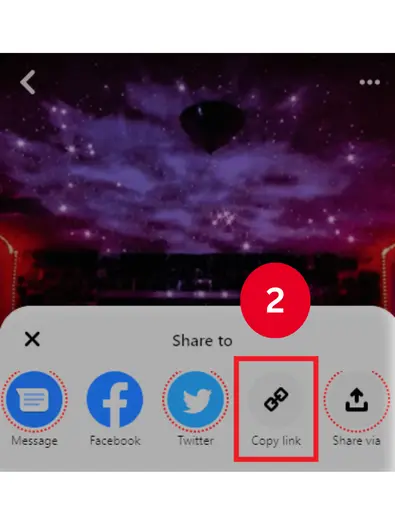 #2 Copy Video URL
#3 Paste the link & Enjoy!
Now you can download your favorite Pinterest videos & stories in MP4 720p HD Quality by using this online tool, Pinterest video downloader. Get your videos, GIFs, stories, and images downloaded from Pinterest in your desired quality.
Pinterest downloader is a simple and easy video downloading tool that can be used on your pc, desktop, laptop, tablet, or Android smartphone. Download your favorite Pinterest videos in mp3 or mp4 format. You can get your videos in different video qualities i.e., 240p, 360p, 480p, 720p, 1080p.
Just choose the desired video quality during the downloading process. By using this downloader, you can also download Pinterest jpg. Not only this, you can get your favorite gif images downloaded from the Pinterest website as well as from the app.
On the website, you will find a lot of gifs, stories, and videos, and there is no download link provided by Pinterest to download the required file. If you are a smartphone user and willing to download the Pinterest video and media gif through your mobile phone, here is the step-by-step procedure of how you can do it with the help of his simple downloading tool.
How to Download the Pinterest Videos?
Pinterest downloader is an online video downloading tool specially designed for the Pinterest platform, and it is absolutely free. You can quickly get your favorite images and videos downloaded through this downloader tool. The process of downloading is very easy to follow. Videos, Gifs, images all Pinterest media is now in your approach through this excellent Pinterest video downloading tool.
If you're new to Pinterest, then you should know that it's an online social media network where people from all around the globe share their videos and pictures for permission. But there is no downloading option provided by interest to save them. Worry No more because Pinterest video download has been made easy and is here for your rescue.
Now we will tell you the step-by-step procedure to download your favorite Pinterest videos, gif, and images from your laptop, PC, desktop, mobile/smartphone, android, or apple devices.
How to Download Pinterest Videos, Story & Gifs Using Mobile & PC?
Follow these steps if you're using the Pinterest app on your mobile phone.
Launch the Pinterest website or Pinterest app on your mobile phone.
Head over to the website's search box or the app and enter your query in the search box.
When you tap on the search icon, a list of related Pinterest videos will open up
Click on the video you are willing to download and that video will open up. To get the video, click on the name button you can see on the video; a copy icon will appear after clicking. Copy the link to the video by clicking on that copy icon.
Once the link is copied on your clipboard, go to the Pinterest video downloader tool website and paste the link in the search box appearing at the main center of the website.
Click on the download button appearing next to the search bar.
Multiple link formats are now visible on your screen with different video qualities; you can click on your desired quality and get the video in your desired format.
Click on the Download button, and the required Pinterest video, image, or gif will be downloaded to your device in a concise time.
Features of Pinterest Video Downloader
The downloader is super-Fast, has an easy downloading process, and is completely secure.
There is no need to register or login into a Pinterest account.
One-click download option for all your favorite Pinterest Videos, Images & gifs.
You can download High-quality HD videos in their original resolution with the Pinterest Video downloader. Get the videos in mp4 or convert them to mp3 and download them.
Frequently Asked Questions (FAQ)
How do I download live Pinterest Videos?
Wait until the live streaming is completed to get a live Pinterest video. Then the process is the same as it is for other videos. Get the link, paste it and click on download to save it.
Do I have to register an account to download Pinterest videos?
No, absolutely not just get the link of the media file, paste it and start downloading.
Can I Convert Pinterest Video to MP4 format?
Yes, Pinterest Video can easily be converted to mp4 format. But our tool already processes the videos in MP4 format.
Can We Open Pinterest Video Downloader on any Device?
There is no restriction for any device and operating system while using the Pinterest video downloader. The downloader is available on Android phones, tablets, PCs, iPhones, and Mac.
Is there Any limit for download Pinterest videos?
No, we have made our tool FREE & available for everyone to get unlimited downloads. We will never restrict you from accessing our tool.
Our Tool is Also Offered in